The Colleges of Computer Engineers (technicians and superiors) delivered their annual awards on May 17th, during the ninth edition of DIATIC. These awards highlight professionals and institutions for their task of digital innovation that provide the Region of Murcia, in Spain, with an important added value to consolidate business and citizen development.
ODILO has received the award for Best Regional Company of Information and Communication Technologies (ICTs) this year, thanks to its innovative proposal in this field.
The DIATIC 2019 prize has been awarded to ODILO thanks to its innovative projects that have an immediate impact on education. The recognition values ODILO's contribution to educational equity and to the improvement of reading comprehension levels and language learning in educational centers in many countries.
The DIATIC awards have been consolidated as the highest distinction in the field of Information and Communication Technologies for companies and professionals.
ODILO is a leading intelligent digital library solution that offers multimedia learning platforms in more than 40 countries in which it works with more than 4,500 institutions such as Ministries of Education and Culture, universities, colleges, libraries and companies. ODILO seeks to promote educational equity in the world, aligning its solutions with the Sustainable Development Goals 2030 of the United Nations.
The company has been founded in the Region of Murcia, in Cartagena. The award has been received by ODILO's Chief Delivery Officer, Raúl Dopico López, who is a computer engineer himself.
Upon receiving the award, Raúl expressed gratitude to the union: "There is no greater pride for an ICT company than the recognition of the work done by the professional group that nurtures our human capital. Thank you, brothers of Computer Engineering!"
Murcia Economía newspaper has announced the winners in all categories:
Professional Trajectory: Pedro Miguel Ruiz, vice chancellor of Strategy and Digital University of the UMU
Regional ICT company: ODILO
Best ICT project-Local Institution: Sewer City Council
Best ICT Project-Regional Institution: Confederación Hidrográfica del Segura
Collegiate of the year. CIIRM: Juan Antonio Sánchez Rodríguez
Member of the year Coitimur (Technical Engineers): Pedro Muñoz Roca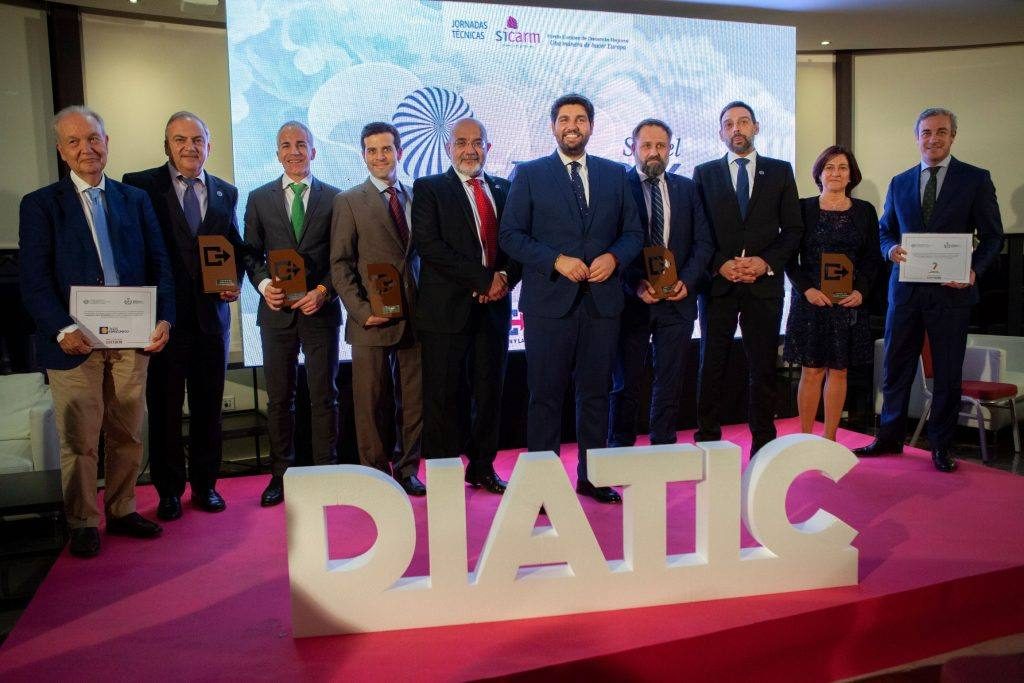 The award ceremony was held on the night of May 17th at the 7 Coronas Hotel, in Murcia. The award ceremony took place at the dinner that concludes the ICT Day 2019, coinciding with the World Internet Day.
This activity was sponsored by the European Regional Development Fund and by the European Union.