Librarians, authors, publishers, business professionals, educators, students, and anyone who is passionate about books, libraries and eager to learn and shape the future of the industry, will get together in the Walter E. Washington Convention Center for 5 exciting days.
During this exhibition, attendees will be able to engage with library partners, exchange knowledge about the latest industry trends and get to know the benefits of ODILO´s Intelligent Digital Library and Virtual Book Club solutions at booth 2219.
ODILO provides state-of-the-art digital experiences and one of the world's most diverse content catalogues with 40 languages, over 2 million digital titles and multiple formats such as ebooks, audiobooks, magazines, newspapers, journals, courses, SCORM and more.
ODILO is a pioneer of the new trend "intelligent digital content lending" with a personalized digital experience available in web and app, flexible content licensing models, personalized, data-powered content selection and the possibility to upload own content.
With the mission to deepen critical thinking skills through reading, the Company will also be showcasing its cutting edge virtual book club where readers can interact online in a truly exciting, sociable environment with librarians and authors. This follows its recent public launch of a truly inclusive experience with the Digital Public Library of Chile.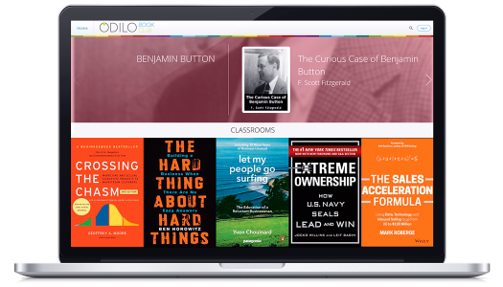 Ingram customers will also uniquely benefit from ODILO's integration with Page which will allow public libraries to access its vast content catalog.
To learn more about our solutions and see a demo of a Virtual Book Club, visit us at the ODILO (#2219) booth during ALAAC19.
You can also easily schedule a meeting with our experts, by following this link.
See you soon!