Categories:
Enrolling in a prestigious business school is the dream of many. Better still if this institution offers its students the possibility of having their own "Netflix" for learning where the opportunities are endless thanks to a platform that accompanies the student wherever they go, whenever they need it most: Learning becomes truly limitless!
Imagine waking up in the morning and being able to access  a quick reading of The Economist on your smartphone while you eat breakfast. Reading to stimulate critical thinking when we first wake up certainly prepares us for a day full of new learning challenges.
Going to business strategy class is more exciting when discussing titles like "The Blue Ocean Strategy." But it's not just about reading the book because the experience doesn't stop there! With a Netflix-style platform, students can exchange their opinions online using Learning Clubs, collaborative virtual spaces in which it is possible to stimulate the mind with exercises and questions about the title being studied and exchange opinions and experiences with classmates, the teacher and even special experts such as the author of the book, audiobook or title in any format.
After this interesting interactive knowledge sharing experience, it's time to take a break. To relax the mind, the platform has multiple options: watching a short Ted Talk seems appropriate at a time like this: it is a new way of learning and experiencing other points of view in less than 10 minutes.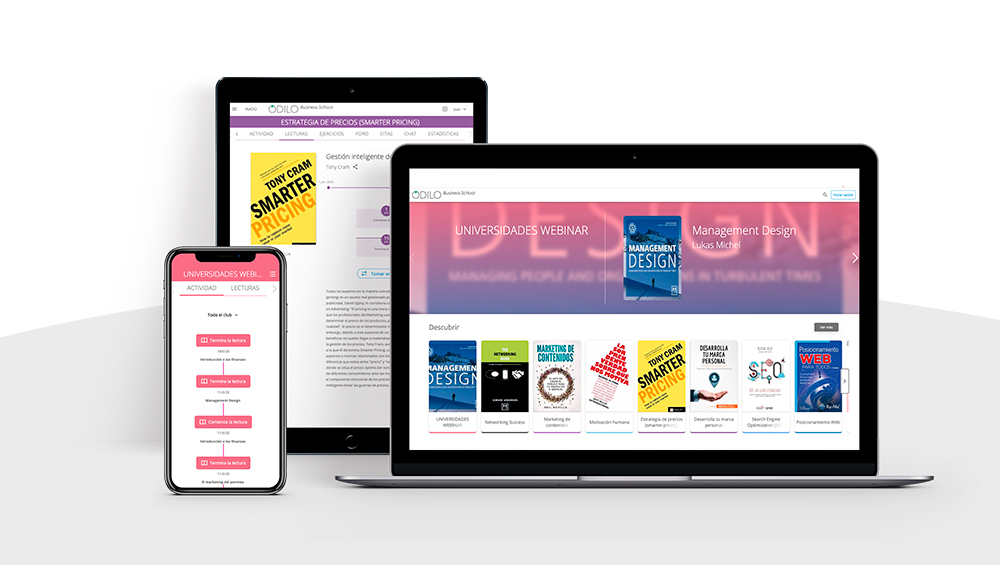 The day continues and it is time to learn about a subject that the student has not mastered very well: corporate finance. From their tablet or smartphone, students can access countless books and titles on all possible subjects. This time, a book by Wiley publisher piques your interest and it's time to do some reading reading. With an intelligent digital platform like this, you can take notes, add reminders, and bookmark pages. Finally, a practical way to write down the CAMP model so you don't forget it again and can access it when you need it most!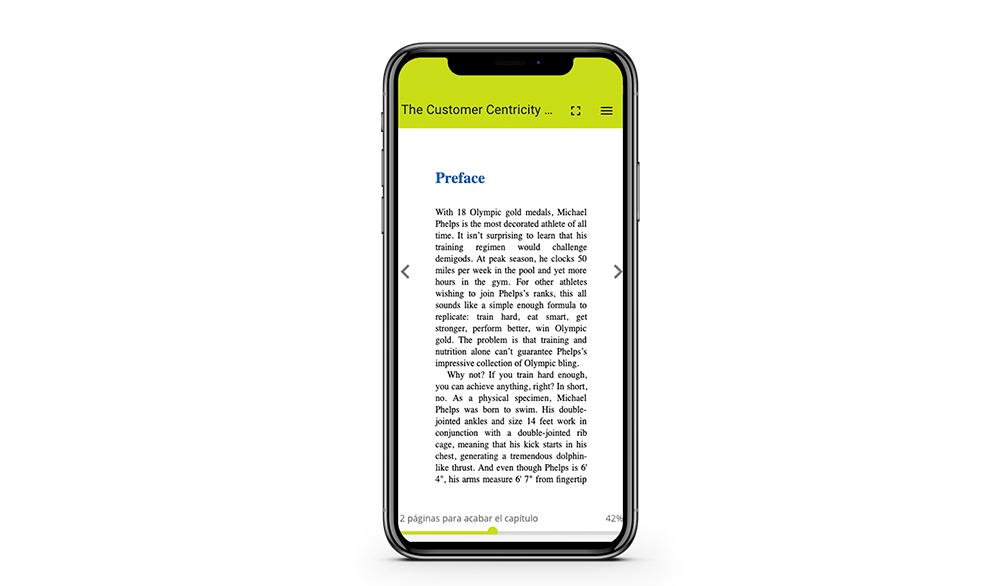 The best thing about this learning platform is that it is so personalized that each student has a different homepage with recommended titles and learning paths designed for their learning needs.
For example, maybe your classmate has "The Wolf of Wall Street" in his recommended carousels and that you do not see that title when you log in, since it does not fit your interests and consumption habits.
In your case, you will see a suggestion for a Learning Club to achieve the perfect elevator pitch: the system has learned this from recent searches and interests thanks to artificial intelligence. It knows that your interests include entrepreneurship and that you dream of turning your idea into a unicorn startup.
Do you have study areas that need reinforcing? The system knows that negotiation is not your forte and therefore it recommends that you join the Learning Club to become an expert negotiator: in 5 hours you will have obtained a certificate after reading a book, reviewing and applying what you have learned.
Your business school offering you your own "Netflix" has incredible benefits: for example you can enroll in a collaborative Learning Club in which mentors and experts in the area of ​​entrepreneurship participate: they have built their own learning path to help you move forward with your business idea. And many are alumni of your business school and have access to their own Netflix for learning, just like you!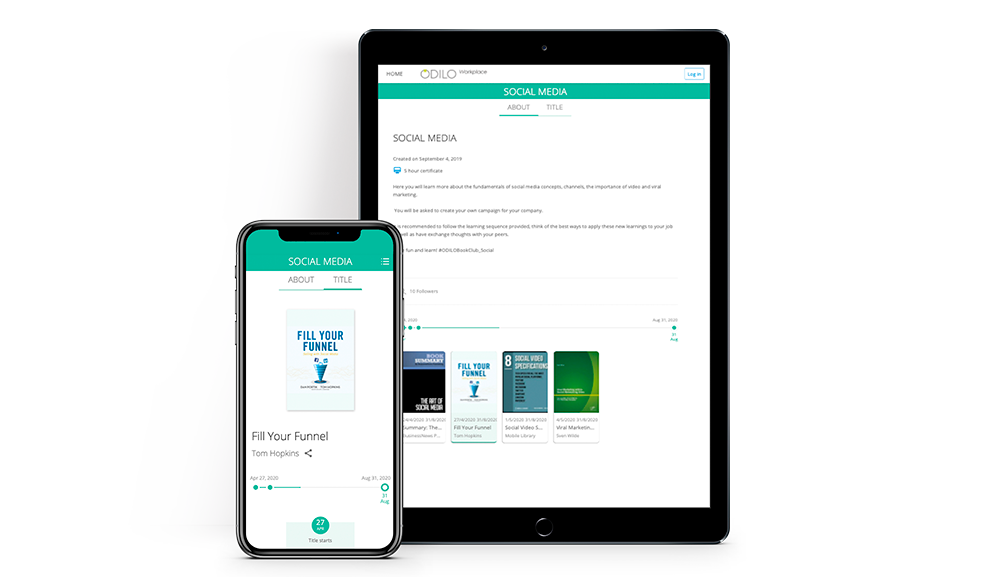 Every day is exciting and has new possibilities, opportunities to connect with expert people and acquire more knowledge.
To end the day, you will no longer want to binge watch "Breaking Bad" on Netflix, but to continue exploring ODILO, your own "Netflix" to learn without limits, which has now recommended that you listen to the audio book "Zero to One" before bed, perfect!
Would you like to know more about how to obtain a "Netflix" style platform adapted to the entire educational community of your business school? Learn more about ODILO.