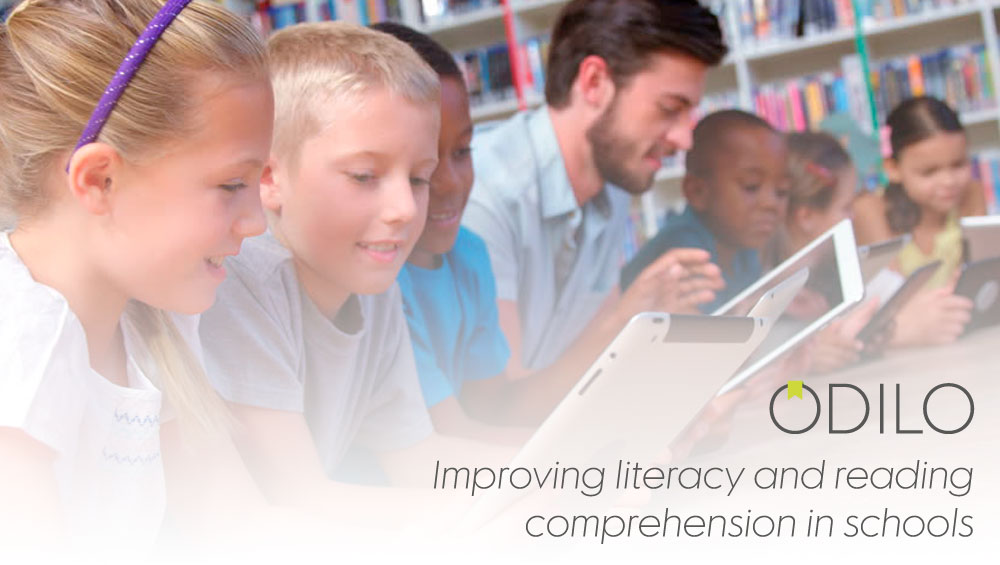 Denver, CO, August 15, 2017 – ODILO, a global leader in the eBook industry, has been selected by the European Commission to provide their digital reading platform to European schools and universities.
Improving literacy and reading comprehension in schools has become one of the main challenges across Europe. With the support from the Commission, ODILO can now provide innovative and affordable solutions to assist schools and universities in their own reading plan implementations.
This partnership offers an engaging digital library for students, and a customizable system for educators to add interactive features and supplemental materials, as well as measure the students' progress and reading comprehension. "We are extremely grateful to be chosen by the European Commission," said Rodrigo Rodríguez, ODILO CEO and founder. "With their support we can ensure equal access to educational content and stronger technological solutions to enable students to improve their literacy and reading comprehension, thus leading to better school performances overall."
Lucas González Ojeda, spokesman and representative for the European Commission in Spain, adds that "projects like ODILO are an example of what we look at to boost job creation and economic growth, furthering all the while one of the Commission's priorities: the development of the digital single market and the digital transformation within the education industry, thus promoting access to culture and improvements in the educational quality."
About ODILO
ODILO, a privately held Spain and USA-based company, was founded in 2011. With millions of end-users worldwide, ODILO offers digital content and technology solutions for the education, library, business, government, tourism, and hospitality markets. ODILO is headquartered in Madrid, Spain, with offices in Cartagena (Spain), Denver (CO), Mexico City (Mexico), and New York City (NY). To learn more, visit www.odilo.us.
Media Contacts:
Cristina Mora Jiluta, Communications Manager
cmora@odilo.us