Categories:
This Thursday, April 23rd, is World Book Day, and as passionate readers and fierce promoters of reading, we are very happy to celebrate this day!
25 years ago, UNESCO approved a proposal to choose an official day to celebrate books, authors and also to promote reading as a fundamental habit. The date of April 23rd was chosen symbolically, since it is shared by several famous authors either as the day of their death, in the case of William Shakespeare, Miguel de Cervantes and Garcilaso de la Vega, William Wordsworth or Josep Pla, or as the day of their birth, in the case of Manuel Mejía Vallejo, Maurice Druon or Halldór Laxness. Every year on this date, a world book capital is chosen for a year and different celebrations are held related to this activity.
World Book Day… in digital form
In the confinement that we are currently experiencing, it won't be possible to carry out the activities normally implemented on this date. However, this health crisis that forces us to stay at home also allows us to remember that, fortunately, nowadays reading is a hobby that can overcome the physical barrier. Indeed, if in past times reading could only be enjoyed by having a personal library at home, or going to the bookstore or library, today, technology allows us to enjoy this hobby through different media and digital libraries that allow us to comply with all the rules of confinement.
On the other hand, celebrating World Book Day in this unusual context also allows us to remember the benefits of reading, for all ages. In fact, the lockdown that we are now living is probably affecting us on many levels: we may have suspended travel plans, we may feel more stressed or anxious, we may not have as active a mind as usual, we may be bored, we may feel more alone as we can't share normally with our loved ones…
Fortunately, reading helps us to respond to each of these challenges since it allows us to travel to numerous places through the texts themselves coupled with  our imagination; it relaxes us helping us to focus on one task and disconnect our minds from other concerns, and it makes the brain work by linking plots and stories and makes us feel connected to the characters.
Recommendations to promote reading habits from an early age
On this day where we celebrate books in all their forms, it is crucial to highlight how important it is to promote reading habits from an early age. In fact, literacy skills allow children to develop greater mental abilities such as memory, language, spelling, attention, etc. These faculties allow them to be more successful in school but also in their adult life. For this reason, it is key to encourage reading activities from an early age, to establish them as a moment of pleasure, in which you can share, learn, grow so that reading becomes a healthy habit throughout life.
For those families who want to follow this path and promote reading habits in their children, we share some of our favorite titles for all ages so that they can enjoy this World Book Day:
Juvenile (+3 years old)
"Read, Giggle & Share: Fairy Tales!" from Sesame Workshop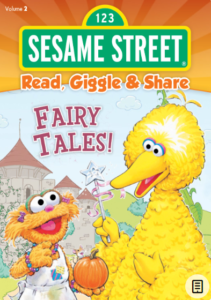 "The Berenstain Bears Play Ball" from Stan Berenstain
Kids (+6 years old)
"Billy and the Minpins" from Roald Dahl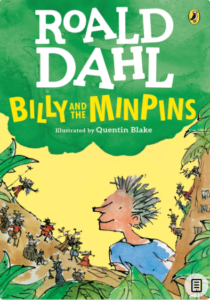 "Wildborn Spirit Animals, Book 1" from Brandon Mull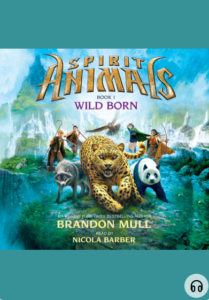 Teens (+12 years old)
"Speechless" from Valerie Sherrard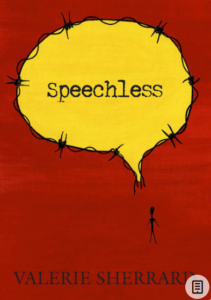 "Eragon Inheritance, Book I" from Christopher Paolini