600,000 students to easily access digital content with Plan Ceibal

Denver, CO, March 30, 2017 – ODILO, the Spanish startup tech company which allows management, distribution, consumption, auditing, and preservation of all types of digital content (eBooks, audio, video, images, documents, etc.), has been selected as the content and technology supplier for the Plan Ceibal in Uruguay (South America). This new project with ODILO provides students with free digital content and improves technical literacy, reading skills, and access to education.
The Plan Ceibal program uses ODILO technology to manage multiple digital content providers within a single platform, and provide students with easy access to required resources. "Students and teachers can access thousands of titles through the innovative digital platform designed just for them," said Rodrigo Rodríguez, CEO and ODILO founder. "They can also measure the impact and statistics of all digital content use."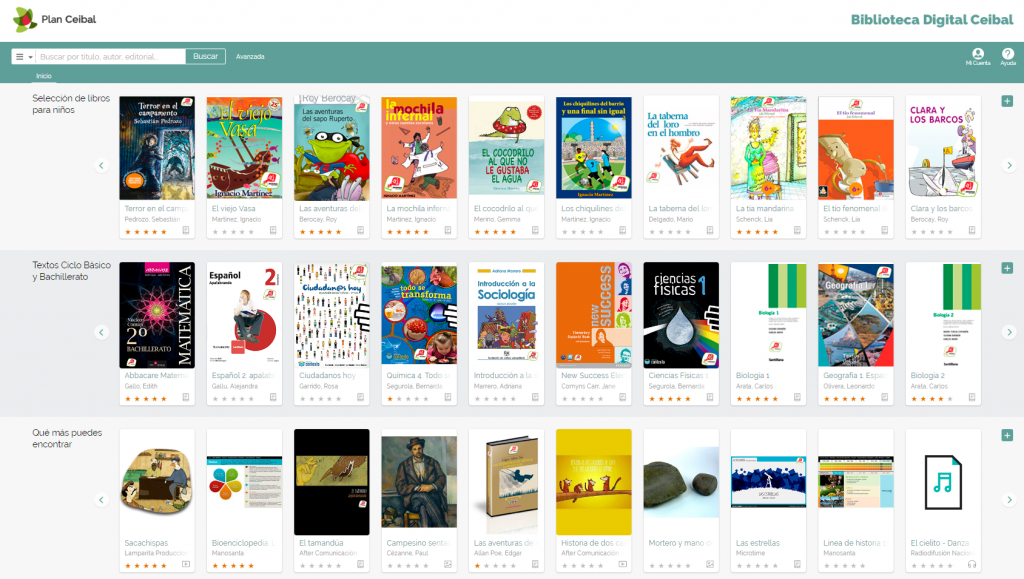 ODILO has already started implementing the project in over 3,000 public educational centres in Uruguay, which will provide three years of digital content access to more than 600,000 students (http://bibliotecadigital.ceibal.edu.uy/). In April 2017, ODILO will add a collaborative reading platform, allowing students, teachers, and families the ability to interact with content, monitor reading history, and improve reading comprehension through different gamification strategies.
About ODILO
ODILO, a privately held Spain and USA-based company, was founded in 2011. With millions of end-users worldwide, ODILO offers digital content and technology solutions for the education, library, business, government, tourism, and leisure markets. ODILO has its technology headquarters in Cartagena, Spain, with other offices in Madrid, Spain; Denver, Colorado; Mexico City, Mexico; and New York, New York. ODILO has large projects in Spain, Chile, Argentina, Australia, and the United States. In Chile, ODILO provides a service in schools which allows students to share, manage, and comment on books being read. In addition, ODILO is engaged with some groundbreaking projects with companies like Iberia Airlines, NH Hotels Group, and Samsung. To learn more, visit www.odilo.us.
Media Contacts:
For Europe/Latin America:
Belén Benito, Marketing & Communications Manager
Belen.benito@odilotid.es
+34 628 84 81 95
For North America/Australia:
Katie Klossner, Director of Marketing & Communications
katie@odilo.us
248-285-1266