Denver, CO, May 30, 2017 – ODILO, an innovative technology and digital content company, will be a first-time exhibitor in booth #148 at the 2017 Hospitality Industry Technology Exposition and Conference (HITEC) in Toronto, June 27-29, 2017. Sponsored by the Hospitality Financial and Technology Professionals (HFTP), HITEC is the world's largest hospitality technology exposition and conference. The events bring together the brightest minds and hottest technology for an unparalleled expo, top-notch education program, and networking.
ODILO will feature OdiloLeisure, a revolutionary eBook resource for travel and hospitality industries. OdiloLeisure provides guests with 24/7 access to eBooks and other digital content, to be easily enjoyed on laptops or any mobile device. Resorts and hotels can improve cultural and entertainment services by offering bestselling fiction and popular nonfiction in English and Spanish, Spanish magazines and newspapers, or tourist guides. As a HITEC conference special only, ODILO will offer a new customer discount of 20% off set-up fees.
"OdiloLeisure is ideal for hotels, resorts, cruises, and others in the travel industry," said the CEO of ODILO, Rodrigo Rodriguez. "Using any type of device, guests enter a customized Digital Library URL, pick their preferred eBook, and enjoy immediately."
Currently in 43 countries, ODILO solutions are used by libraries, hospitals, governments, and businesses, along with those in the travel and hospitality industries. In 2016, ODILO started expanding its technology to educational, entertainment, and document management companies. These companies create their own successful technological products based on ODILO's platform and content. Currently, ODILO has the distribution rights to 1.3 million digital content materials from over 2,500 publishers in 42 different languages.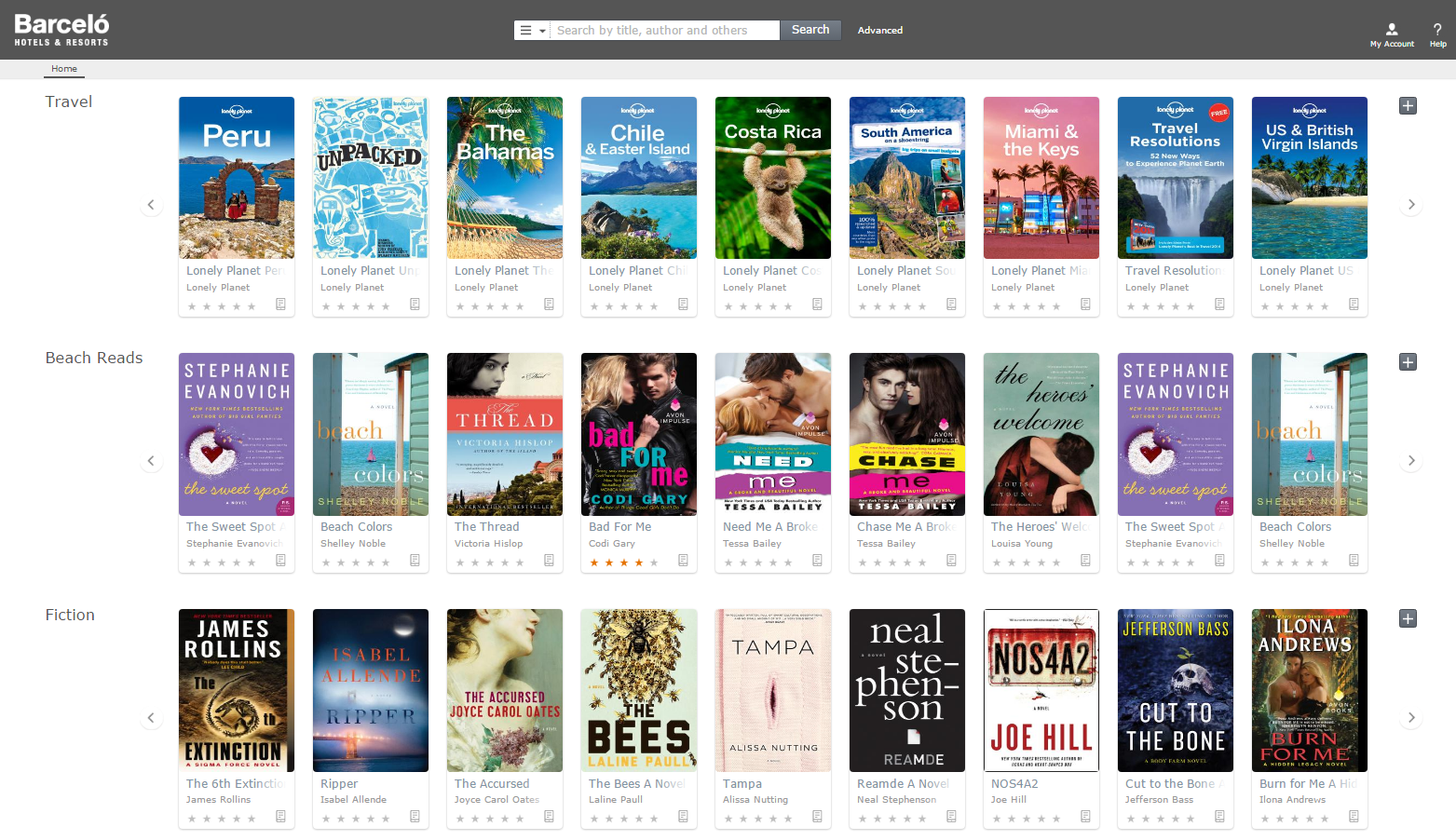 About ODILO
ODILO, a privately held Spanish and USA based company, was founded in 2011. With millions of end-users worldwide, ODILO offers technology and distribution agreements for content management in the fields of hospitality, education, libraries, business, governments, and tourism leisure. ODILO has its technologic headquarters in Cartagena, Spain, with offices in Madrid (Spain), Denver (CO), Mexico City (Mexico), and New York (NY). To learn more, visit www.odilo.us.
Media Contact:
Katie Klossner, Director of Marketing & Communications
katie@odilo.us
248-285-1266